Jan 17, 2022 1:08:36 PM · 1 min read
In recent years, virtual reality has been a healthcare simulation tool primarily tethered to simulation centers. This was in part due to the high cost of equipment and necessary (and expensive) gaming PC that was required to run the simulation.
However, with the $299 standalone Quest 2 VR headset booming in popularity (standalone VR has quickly become the dominant device category, representing 83% of consumer VR headset sales in 2021), Moldovanyi believes a shift is close on the horizon. "We're starting to see these VR headsets become more ubiquitous in student's homes, and while the majority of students are using VR for playing games or watching movies, there's data to suggest they'd be open to using their headsets for more immersive learning experiences as well." he says.
It's part of the reason why PCS has been hard at work redesigning their Spark VR experience from the ground up to run across a host of VR headsets including the Quest 2. The new PCS Spark VR experience is built on WebXR which means that it doesn't require students to install any apps to their headset. Students simply need to point their web browser to the Spark web address and, after logging in, they are transported into the clinic, hospital or any of the other myriad environments in Spark.
Remote Learning is Here to Stay
"Remote learning, hybrid learning … they aren't going anywhere, so we shouldn't be limiting these VR experiences to only the sim lab. With this new approach and VR devices continuing to become more accessible, we believe we can bring some of these simulation-lab like experiences directly to students, where ever they are "
So, what happens once a student puts on a VR headset and boots up PCS Spark? You introduce a whole new level of connection between the student and their digital patient. You increase engagement, you make information more memorable, all within a controlled learning experience.
Leveraging the AI-communication that PCS is known for, learners are free from menu choices and must rely on their natural communication style, for better or for worse, as they converse with their patient the same way they would in an actual clinic.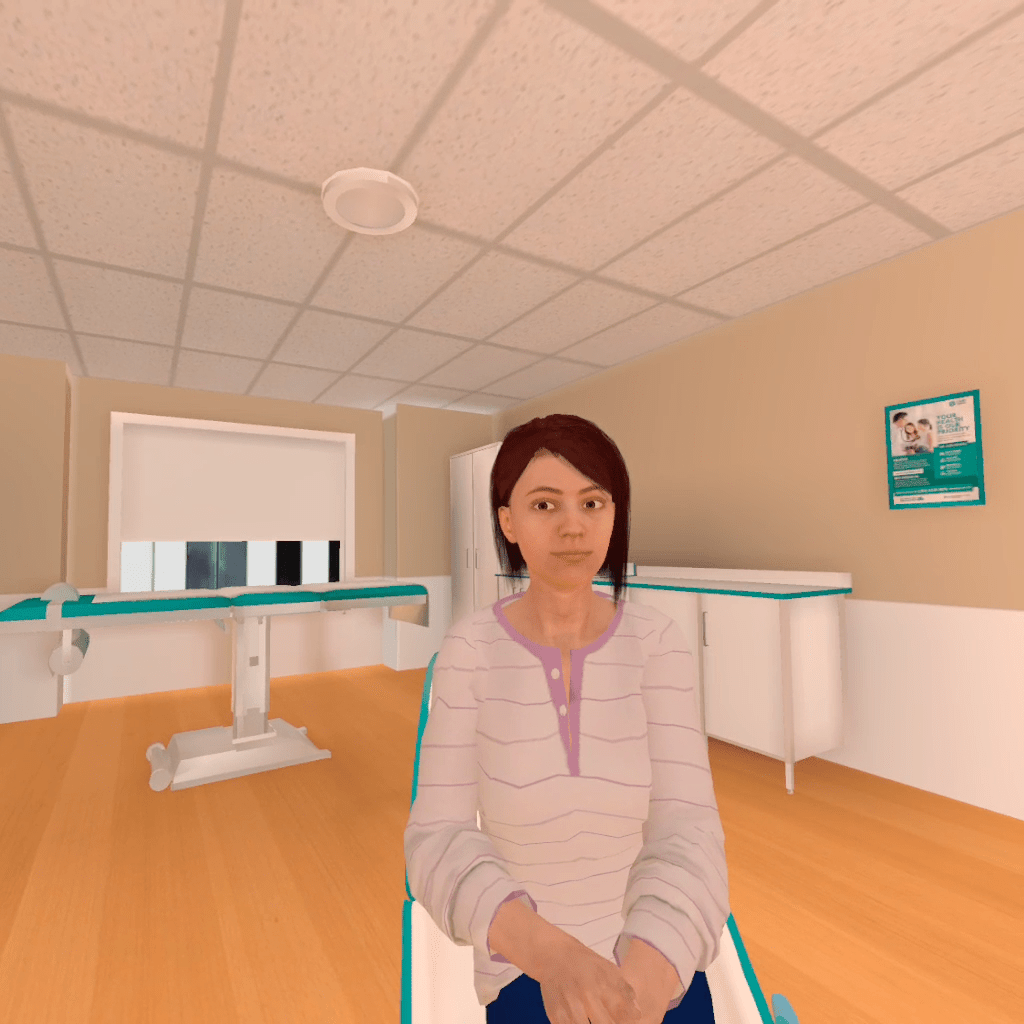 Things really start to get interesting though when it comes to the physical assessment piece. No longer are you simply clicking around on different parts of the patient's avatar. Instead you're having to grab the correct virtual tool, and physically place it on the patient's virtual body to perform the exam.