Aug 24, 2020 12:58:09 PM · 1 min read
With the expanding use of PCS Spark within universities' multiple programs and classes, Spark faculty users needed a better way to manage their classes' use of Spark and which patient cases were being made available to their learners.
Introducing Subsimulators!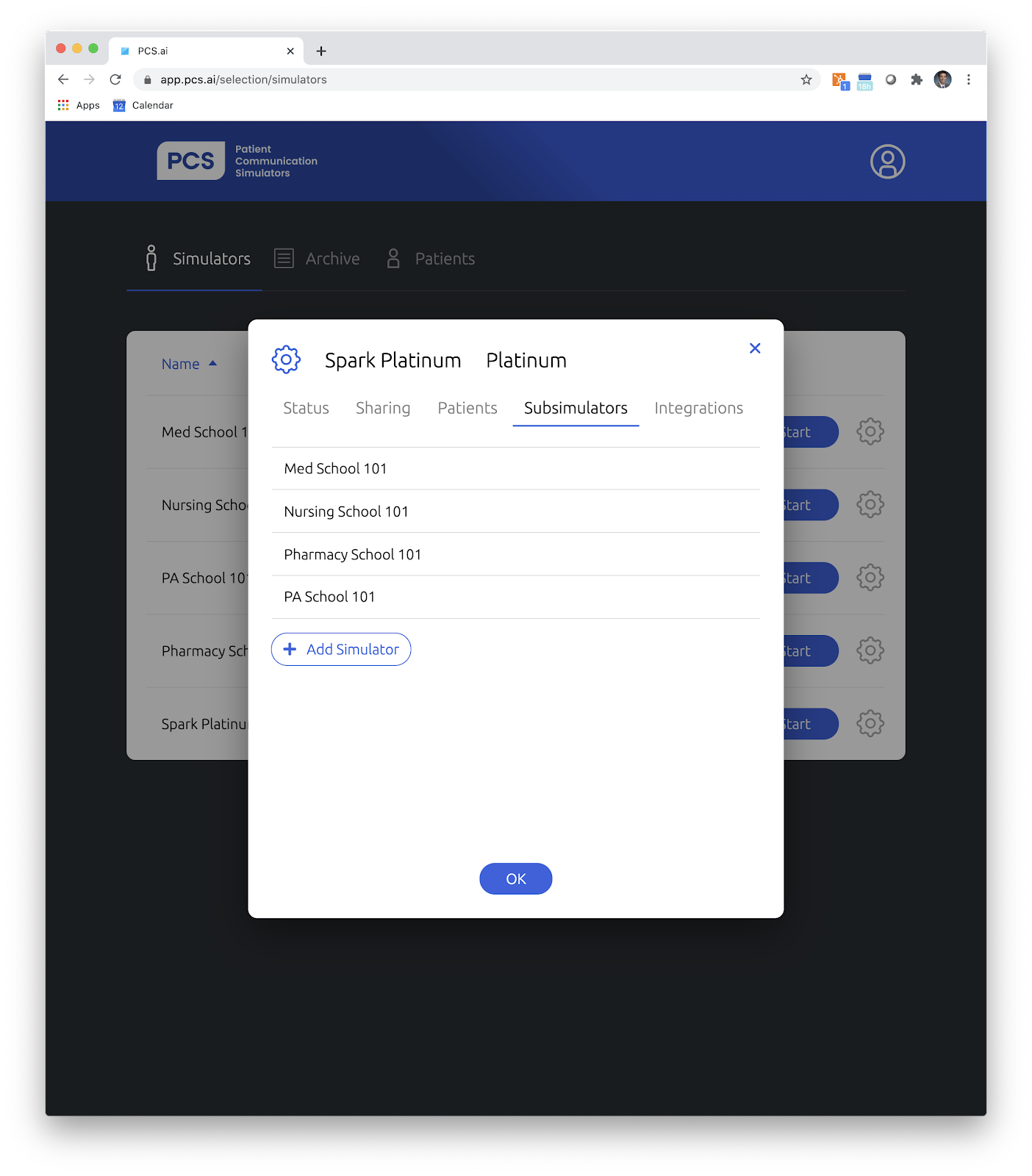 With subsimulators you can create as many separate virtual simulators as you need for different classes, programs, etc. Each subsimulator behaves as their own independent Spark simulator. Meaning that you can assign different sets of patient scenarios to it and student groups specific to that subsimulator.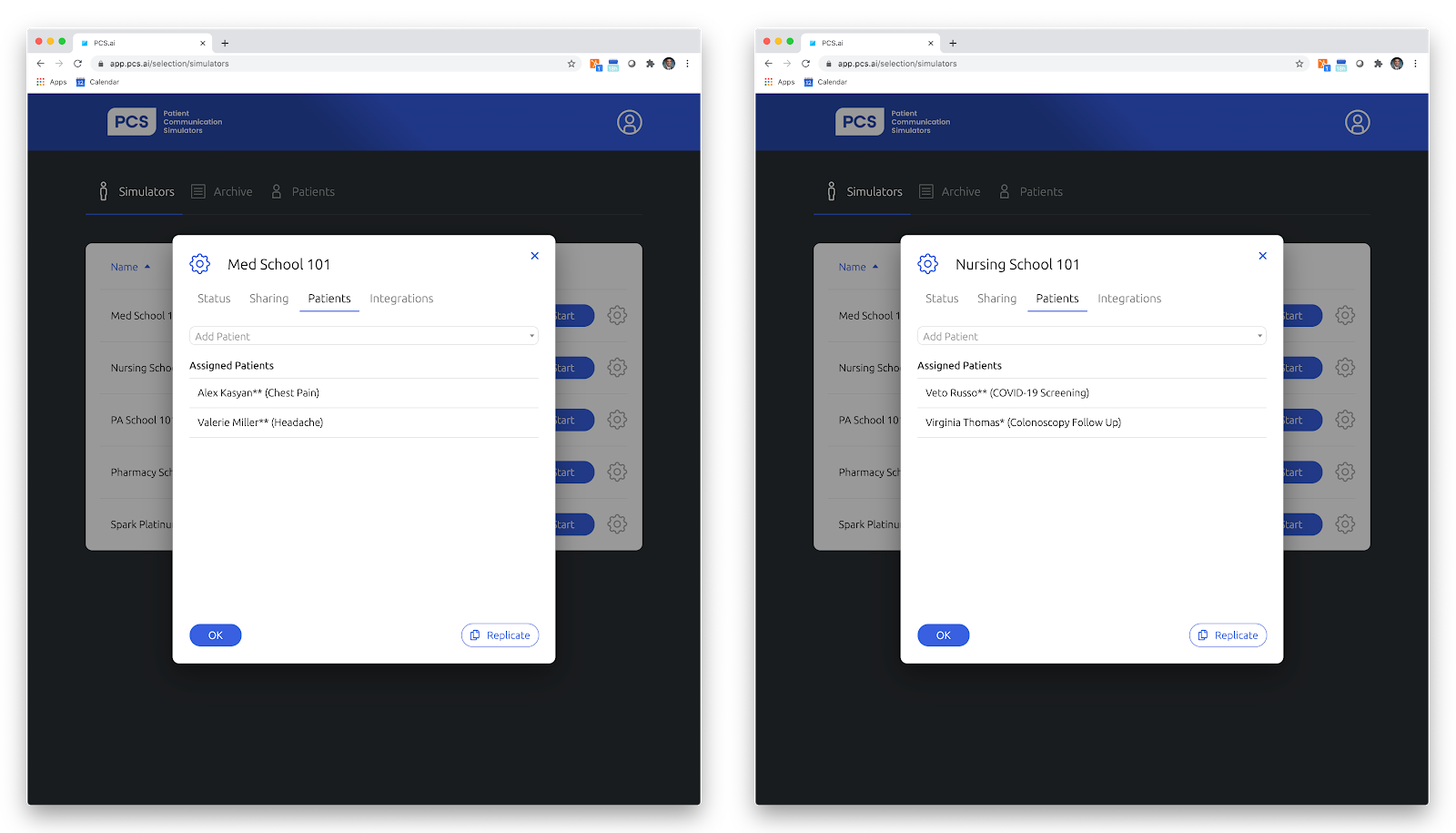 Each subsimulator can be shared with the specific faculty members who are teaching their respective class. Allowing them to set their patients, provide their students with keychain access and see a group performance report of how their students perform on assignments.
Owners of the top-level virtual simulator can access not only the settings but also the session recordings of all subsimulators – perfect for high level administrators.
Subsimulators simplify managing multiple large-scale simulation events, whether they happen concurrently or not. By pre-arranging your subsimulator patient assignments and sharing the subsimulator keys with students, departments can manage their events independently while utilizing PCS Spark as a school-wide resource.
At PCS we are constantly looking for ways to improve the user experience for both faculty and students. If you'd like to learn more about how PCS Spark can provide distance learning simulation to your med, nursing or PA students, let's get in touch!