Feb 15, 2023 8:00:00 AM · 3 min read
It may not be explicitly written in the job description of a healthcare simulation educator, but there's often the expectation that the simulationist has an understanding of all simulation modalities available; it's the hidden task within the job responsibilities that one must keep and stay current on tools of the industry.
Given the pace of technology development, staying up to date and knowledgeable on what the simtech market has to offer is challenging. Many of us put in our product research legwork at IMSH in its ever expanding exhibit hall, walking the seemingly endless aisles as strategically as possible, collecting demos like baseball cards. With so many new and innovative simulation tech companies, knowledge acquisition has been tough.
As most of us in academia approach each new fiscal year, we may feel less educated compared to years past as to what products may be available; and, while archaic, budgets line items for capital expenditures (eg. equipment, fixed assets, etc.) are often 'use it or lose it'. It would be reckless to spend just for the sake of spending, so you may find yourself in the situation of reaching out to the various simulation vendors for product information. When you do connect with a healthcare simulation technology company, here are my personal "top 3 tips" for how to strike the right balance of informing and learning together:
Make a list
List the all problems you currently have and prioritize the ones that are the most important to solve. Share the prioritized problems with the salesperson at the onset of the demonstration – or even better share it upstream of the scheduled demo! Great salespeople will create an agenda with you, ensuring your goals and objectives for the meeting are met.

Formal RFPs are terrific at communicating must-haves, nice-to-haves, and could-haves. Drafting an informal, mock RFP with the aforementioned 3 columns may be useful to have onhand during your meeting.

Communicate your timeline, budget & expect transparency about cost
Budget: The fear of the used-car salesperson who is going to spend every cent of your budget is valid – there are those types of salespeople out there! However, it's been my experience that great salespeople place more value on a successful, working-relationship, than on a single sale. Great salespeople will work within your budget and should not push you into buying products you don't need or upsell you on features you won't use.

Cost: Great salespeople will be upfront about product cost or Total Cost of Ownership (TCO), which are any costs beyond initial purchase, like maintenance, updates, or upgrade costs. The first time you see pricing for a product should not be in a quote. Direct, open discussions about budgets and costs can help set expectations on both sides.
Timeline: Experienced healthcare simulation companies understand the institutional purchase process, and that approval chains and budget cycles can be longer than other business-to-consumer markets. Sharing both your purchase timeline and your implementation timeline can ensure related communication and execution is timely.

Reframe the demonstration & demonstrator
Allocate more time for the demo than the standard hour-long meeting. A good rule of thumb is approximately an hour and a half. If you're having trouble finding those 90 minutes in your schedule, find the time by reframing it as an investment into learning and conducting market research, which is part of the (sim educator's) job.



Mentally reframe the salesperson as someone who wants to educate you, or someone you can learn from, not primarily someone who only wants to sell you something. Great salespeople are genuine, and firmly believe in the product they're selling. To help with this mindset, before the demo, ask yourself one question: why does this person believe their product is a worthwhile solution to consider?
Remember that in "simulation-land" these transactions can be extremely time-consuming and expensive – so you really want to see your salesperson as a human partner rather than "just a salesperson." We need each other, so let's be honest and transparent so we can have a mutually-healthy relationship!
Bonus Tips
Many manikin companies will have end of quarter (or end of fiscal year) deeper discounts. Inquire to the salesperson if there are any purchase incentives as accounting closes their quarters.
Oftentimes with software-as-a-service (SAAS) subscription-model products, discounts come with bulk-buying seats or accounts and/or multi-year agreements.
The good companies want to earn your business and to retain you as a happy user. If there is something you need the product to do, ask the salesperson if it is possible to write it into into the deal. The more nimble, flexible companies can make those smaller engineering feats a reality, sometimes faster than you might expect!
I hope you find these tips useful. Happy product hunting, and most importantly happy educating your future health professional colleagues!
About the Author: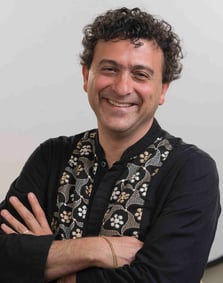 Amin Azzam is a passionate health professions educator-innovator. He loves leveraging technologies that maximize learners' capacities to become the awesome health professionals we all want in society. He is a professor at three San Francisco bay area universities: University of California, San Francisco School of Medicine; University of California, Berkeley School of Public Health; and 3) Samuel Merritt University. He's a consultant to several health education technology companies. With his family June, Margo & Remy, he enjoys camping, musicals, and international travel.